The SteamDry Story
Most successful businesses are built on a foundation of problem solving through trial and error along with overcoming adverse situations. At least this is the case for Steam Dry, founded by Doug Patch of Milwaukee, WI in 1994. Doug was born and raised in the Milwaukee area and attended high school in 1979 before making his way out to Dallas, Texas to attend Devry University. The economy in Texas was performing much stronger than it was in Wisconsin, which was the majoritizing factor in his decision to head out there to start his career as an insurance agent. However, not long after he started selling insurance, adversity struck him early on while navigated through this recessive period of time in US History. 
Doug did everything he could to pinch his pennies, living conservatively while working to build his insurance clientele. He made a financial decision to pull out from his own personal car insurance, and sure enough, Doug was driving home one day after meeting with a client and totaled his vehicle in a car accident. This is a classic example of adversity striking during an inopportune time, but Doug saw this as an opportunity for him to overcome, and one day, share his story to help others. 
Doug always saw himself as an entrepreneur, and when his opportunity came to shift his career in the aftermath of his car troubles, he took it. He started his first business painting house numbers on residential curbsides, and before long Doug started seeing success in his first run as a business owner. As he built momentum in sales and revenue, Doug started feeling very sick.  One day he decided to go to the doctor and try figuring out why he was continued feeling this way. He was told he needed to start watching what he was eating. He took this message to heart and started implementing a healthier diet and regular fitness routine. Once again, Doug came a situation many would perceive as negative, and did what he needed to take care of his body, which in turn would allowed his business to grow at a stronger rate. As he turned the corner with his health, he became more motivated to envision future he would eventually start in his career. 
Doug found his next opportunity working for a pest control management company. A year later, he started his own pest control business in Lee Country, Florida. This business was very successful and best known for its flawless execution of evacuating German Roaches. But after 7 years, Doug felt a pull back to his midwest roots, and returned to Wisconsin in 1993. 

Doug founded SteamDry 1 year later, being built on problem solving and 'miracle working,' as his past clients would say. SteamDry acquired much of its early success through turning over apartment complex tenants from one to the next. Tenants would move out of a unit and the property manager would hire SteamDry to work on the carpets for the next tenant coming into the apartment unit. Not only would SteamDry save carpets that other companies would reduce to 'needs replacement', but SteamDry would also have the work done within hours, allowing the apartment complexes that hired them to be more profitable as a result of bringing in more tenants quickly.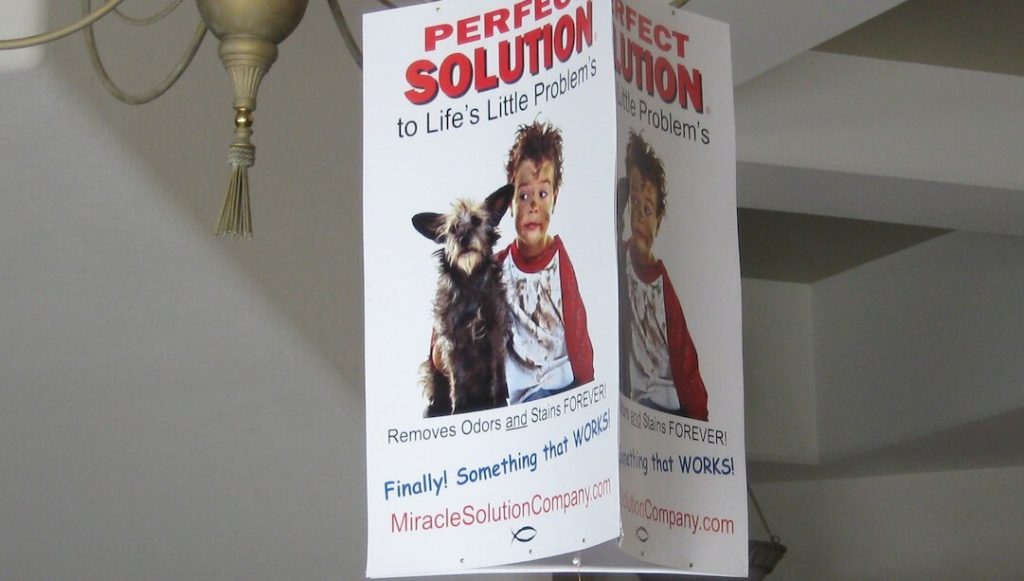 SteamDry also has a strong reputation for making pet urine stains and scents completely undetectable. This is something that anyone in the carpet cleaning business knows to be a challenge and something to shy away from. The SteamDry team knew that complex problems required time, perseverance, and some trial and error to develop solutions. SteamDry is known for its 'perfect solution' to eliminate the sight and scent of pet urine in carpet, as well as removing those difficult red stains from juice and wine, which also took time to develop a solution for.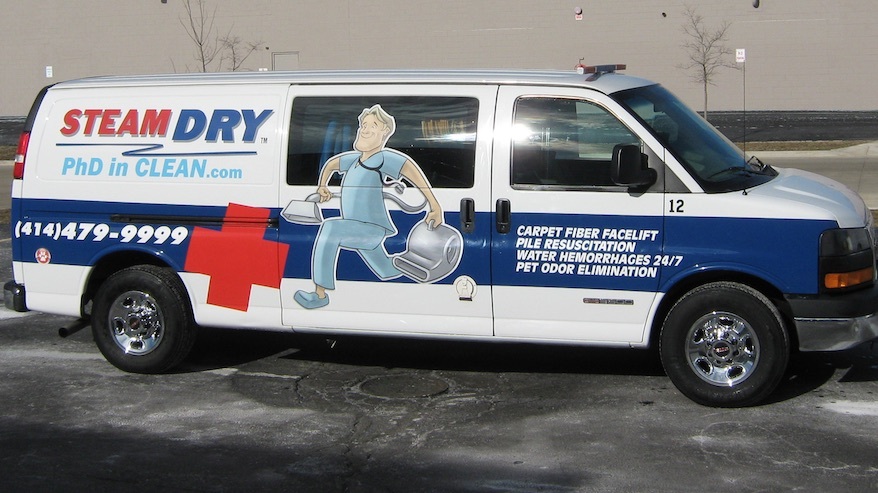 What makes the story of Doug Patch and SteamDry so valuable is not only the story of Doug Patch, but their commitment to being a family owned business. It is clear that SteamDry values what is important. Doug's son Craig Patch is also a large part of SteamDry, and has been paramount in the businesses efforts to make SteamDry a non-demolition water restoration company. After achieving numerous milestones in the business, SteamDry is looking to do more work in the fine rugs segment of the market, such as Oriental, Persian, and silk rugs. SteamDry is a family owned business, and is here to stay!

Contact the SteamDry team for carpet cleaning, tile and grout cleaning, furniture cleaning, stain removal, pet urine and odor removal, odor removal, area rug cleaning (including fine Oriental, Persian, and silk rugs), water damage restoration, apartment cleaning, thermal disinfecting, and LVT cleaning.